ERHWSC is located in Cameron County, Texas, approximately 6 miles away from the U.S./Mexico border. The Corporation was incorporated in 1972 to provide potable water service to the rural areas of Cameron County north of SH 100, east of US Highway 77/83, south of the Cameron/Willacy County line and the North Flood Way, and east to the Laguna Madre, excluding the areas of Harlingen, Los Fresnos, San Benito, Combes, Rio Hondo and Laguna Madre Water District, this area has since been expanded to include areas from just west of Tamm Lane north of State Highway 107, east to the Expressway and to the North Flood Way. ERHWSC provides potable water to an unincorporated area totaling approximately 32,000 people. Authority for water service is issued by Public Utility Commission of Texas (PUCT) through Certificate of Convenience and Necessity (CCN) No. 11552. The system covers approximately 406 square miles and has approximately 8,350 retail water meters and an additional 787 meters served through three wholesale accounts.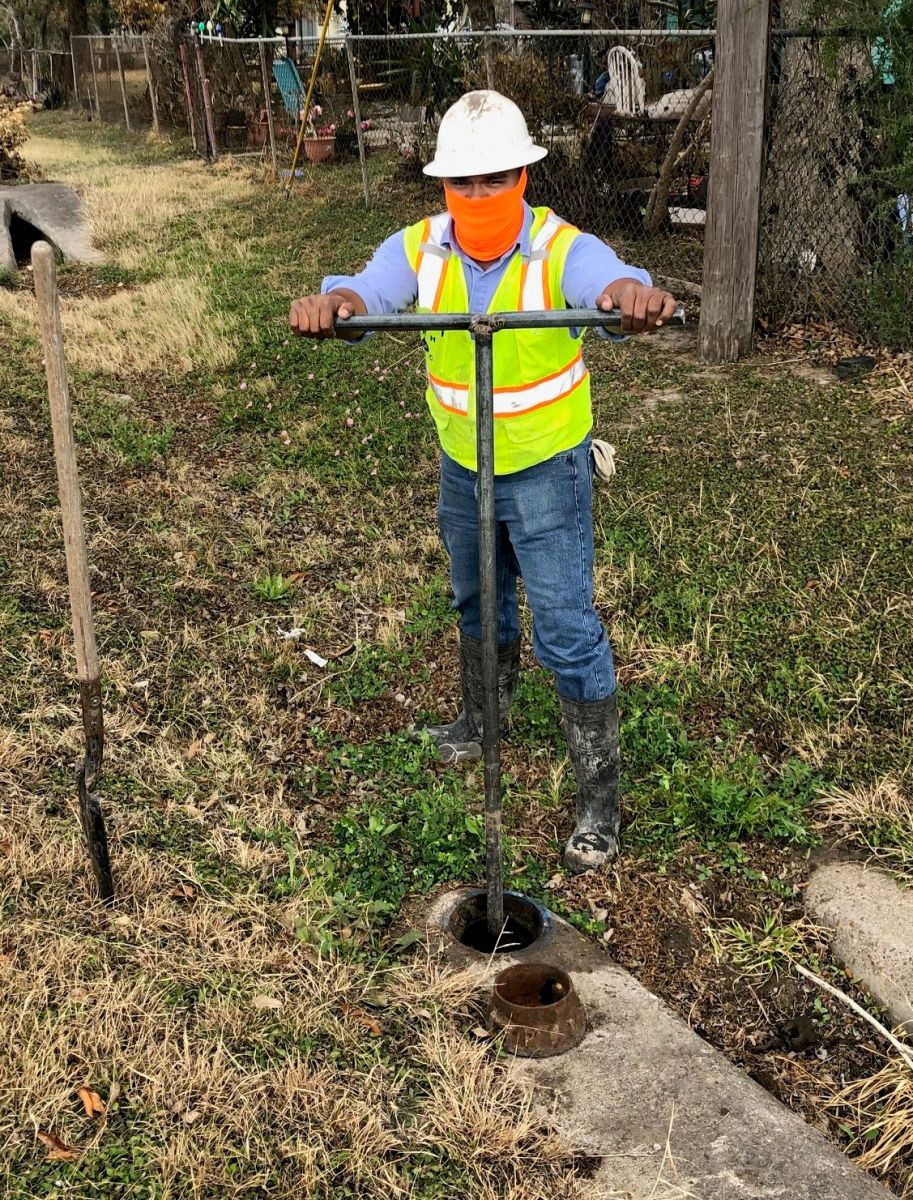 ERHWSC has a wastewater treatment plant and collection system for the colonias of Lozano, Las Yescas, San Vicente, Lantana, and Arroyo Colorado Estates, and is authorized to provide wastewater (sewer) service under CCN No. 20861. Phase 1 and 2 of the wastewater improvements were funded by the United Stated Department of Agriculture-Rural Development.
On September 5, 2003, Arroyo Water Supply Corporation's (AWSC) board approved Resolution No. 0201 agreeing to a merger with ERHWSC. ERHWSC concurred with the merger by passing a Resolution on September 9, 2003. On October 12, 2003, AWSC held a membership referendum concerning the merger with ERHWSC and the referendum passed by 2/3rd vote. Articles of the Merger between AWSC and ERHWSC were signed in December 2003 and the merger took effect on January 1, 2004.
The ERHWSC operates 2 surface water treatment plants (WTP), 1 on Nelson Rd. (3.2 MGD) near San Benito & the 2nd on FM 510 near San Benito (8.0 MGD). ERHWSC also operates a brackish ground water Reverse Osmosis water treatment plant (2.0 MGD) west of Combes, Texas. ERHWSC operates these water treatment plants under TCEQ ID No. 000310096 and 000310094.
ERHWSC supplements their water supply by purchasing potable water from the City of Harlingen Waterworks System through an existing interconnect, located just east of the Harlingen Airport. ERHWSC and the City of Harlingen have a contractual agreement that expires in August 2054, for the purchase of 6.0 million gallons per month (200,000 GPD) of treated potable water.
ERHWSC's Board and management team diligently strive to maintain quality service and high quality water for our members at a reasonable price.